Djamilya of KBS2's "Chat With Beauties" has put up photos of her with Gwon Sang-woo on her homepage.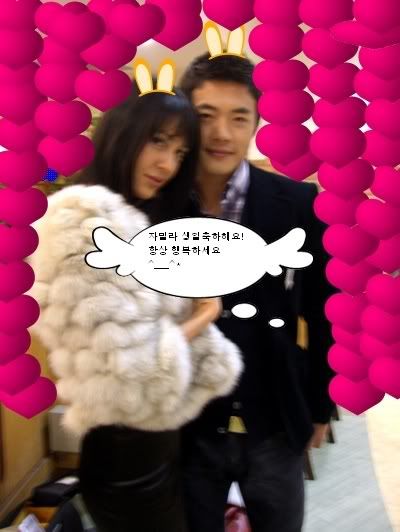 On the "Chat" broadcast on the 10th Djamilya revealed her love call, saying "I really like Gwon Sang-woo." The producers then arranged a meeting of the two, he assented enthusiastically, and they met.
Right after their meeting Djamilya posted photos of them on her homepage and wrote, "I was so happy. I'm really happy to meet Gwon Sang-woo."
Djamilya decorated the pictures with hearts and flowers, revealing her affection for Gwon.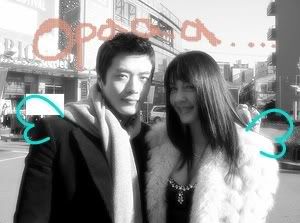 Their meeting will be broadcast on "Chat With Beauties" on the 24th.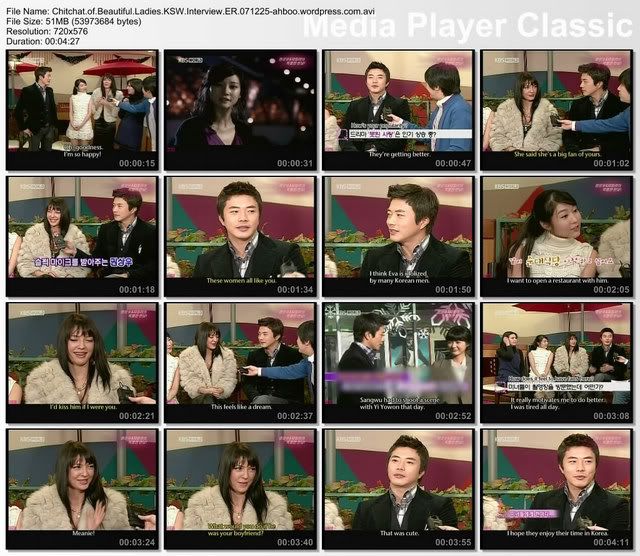 http://sports.chosun.com/news/news.htm?name=/news/entertainment/200712/20071216/7cp77106.htm